EPUPA FALLS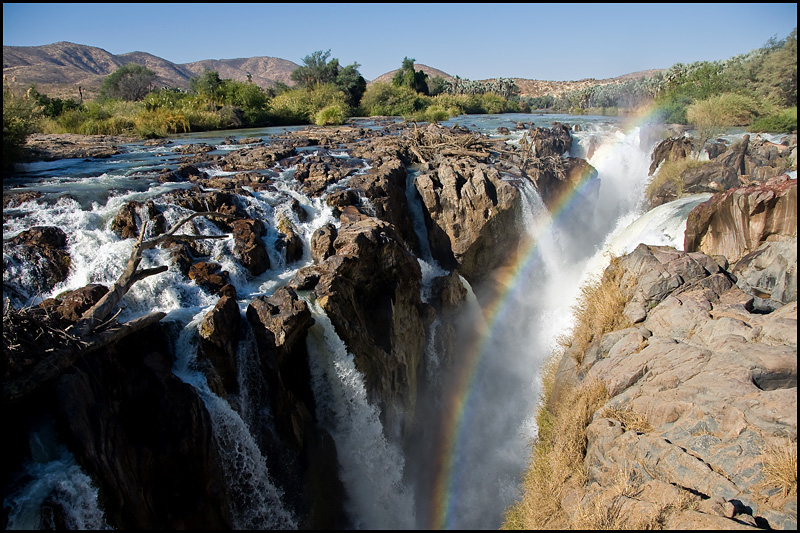 The Epupa falls are created by the Kunene River on the border between Angola and Namibia in the Kaokoland area of the region. The falls are also known as Monte Negro Falls in Angola. The river drops in a series of cascades spanning a distance of about 1,5km forming what looks like "foam". The falls were named Epupa, the Herero word for foam. The area around the falls has richly coloured rock walls and travelling through the area gives a great view of the breath-taking landscape. There are a number of lodges and campsites in the area with great views of the river. You can explore the area alone or take part in a number of guided tours on offer.
Activities:
Bird Watching- there are over 240 recorded Namibian bird species in the Epupa falls area.
Hiking- Explore one of Kunene's virgin landscapes and see why the region is a place to visit.
Culture- Visit the Himba settlement and experience one of Namibia's oldest cultures.

BURT MOUNTAIN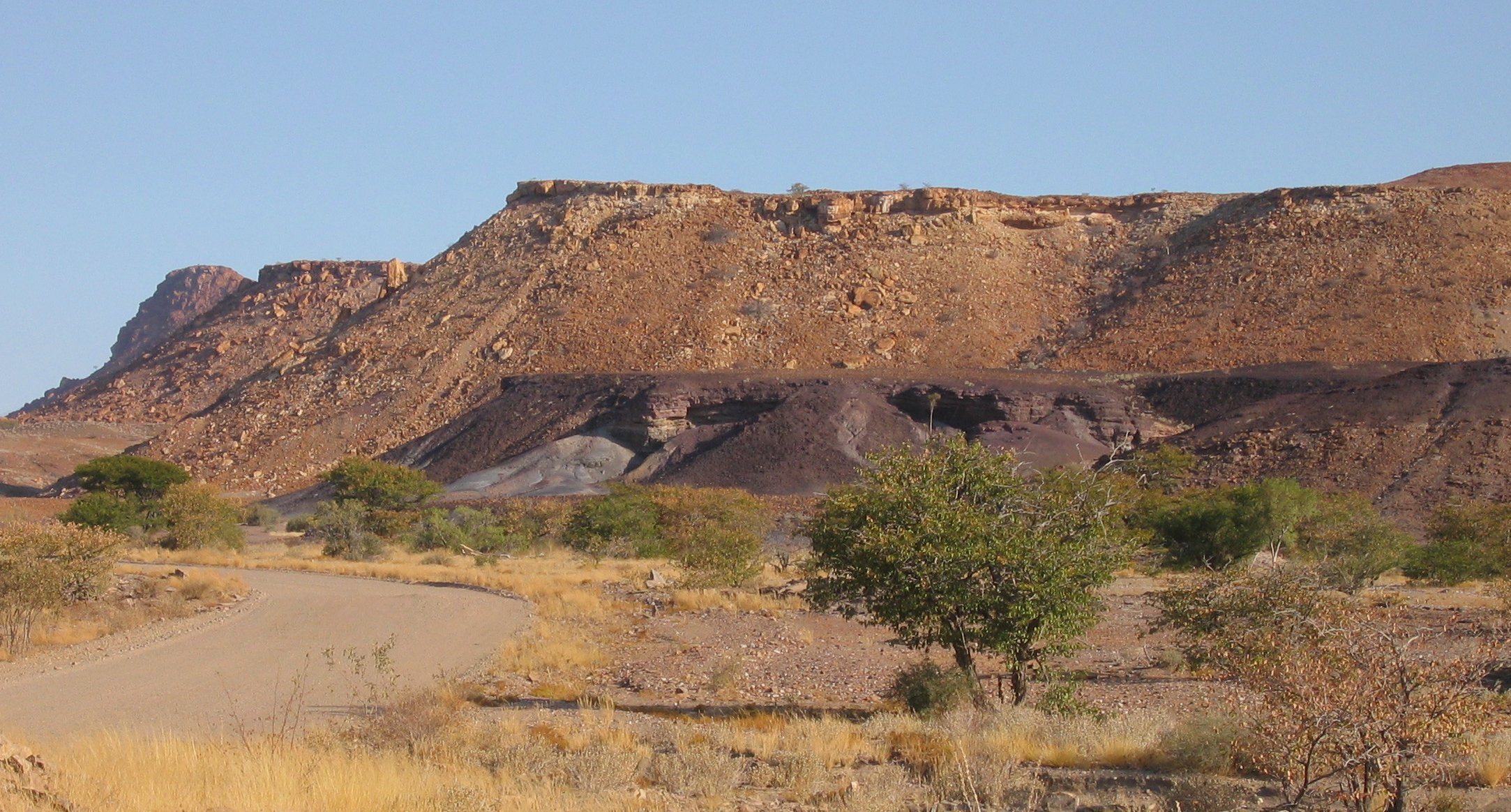 At the foot of a 12km long volcanic ridge, the Burnt Mountain is a barren area where nothing grows. It's desolate yet mesmerizing. The mountain was proclaimed a national monument in September 1956 because of its mysterious play on colours, changing between night and day. Burnt mountain provides a break in the otherwise monotonous landscape around Twyfolfontein. Near the parking area at the mountain is a path that leads to a gorge with the spectacular dolomite columns known as the "Organ Pipes", a 100m long feature. Both the mountain and the "Organ Pipes" are worth taking the time to visit.

PETRIFIED FOREST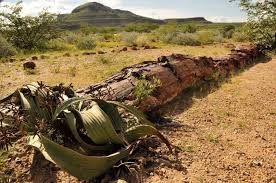 Located 40km west of Khorixas in an area previously known as Damaraland, lies fossilized tree trunks that are estimated to be about 280 million years old. The forest is situated on a small sandstone plateau in the valley of the Anabib river. Many of the logs to be found here where fossilized over time through exposure to different weather elements and geographical changes. The two longest trunks on the site measure 45 metres in length and about 1,2 metres in diameter. The Petrified Forest was declared a national monument on 1 March 1950 and is currently operated as a tourist site under the supervision of the National Heritage Council of Namibia.

CONSERVANCIES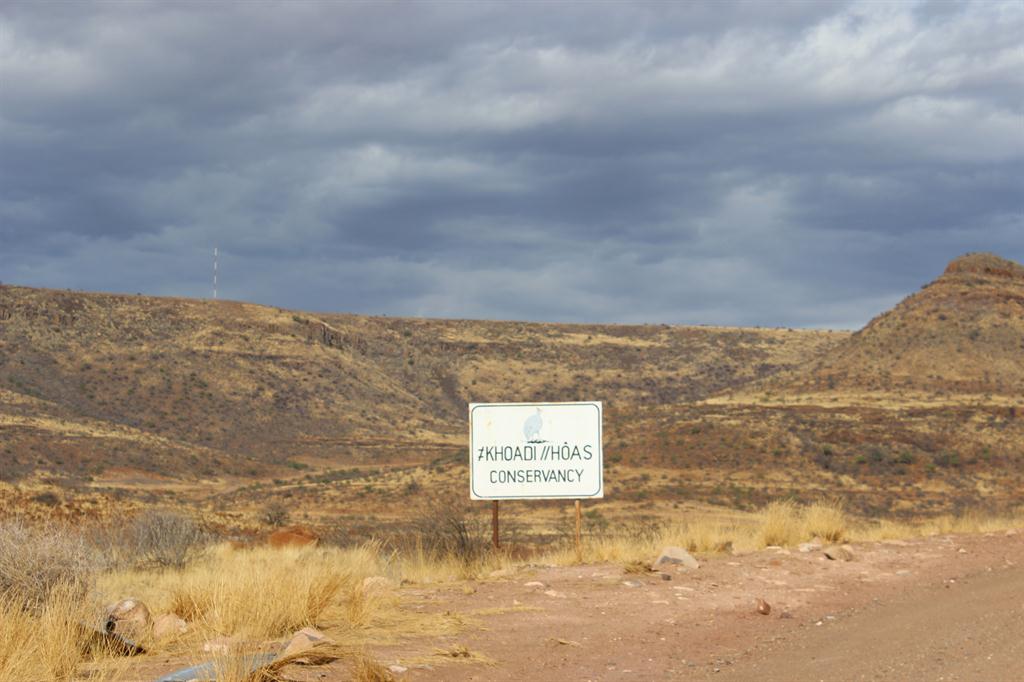 46% of the nation's conservancies are in Kunene, hosting wildlife such as desert elephants, rhinos, lions and giraffes. Each conservancy offers guided tours with trained guides who have a wealth of information about the animals and the region. There are 36 conservancies in the area including, Tora, Ehirovipuka, Omatendeka, Sesfontein and Sorris Sorris. The tours allow visitors to stop and enjoy the quiet while watching animals in their natural habitat, almost like a scene from one of the national geographic programmes. After visiting one of the region's conservancies, a zoo will never be adequate.