CONTACT DETAILS
Switchboard : 065 273 600
Fax: 065 273 601
Email : tireeawises@gmail.com
Physical Address: Corner of Tjihahura and Kaoko, Opuwo

OFFICE OF THE GOVERNOR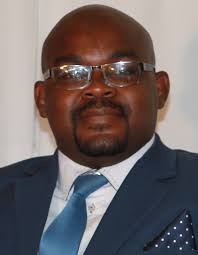 Hon Marius Sheya
Governor
The Governor is the political head of the region and provides strategic political leadership within the framework of the law. The Office of the Governor plays a central role in ensuring greater involvement of the people in public life.
The Governor of Kunene Region is appointed by the President of the Republic of Namibia under the Regional Governors Appointment Act, 1990 (Act No. 6 of 1990) as amended.

REGIONAL VISION
To be the fastest developing region that provides quality and accessible services and a hub for sustainable investments in Namibia by 2030.

REGIONAL MANIFESTO
Welcome to the Ultimate Frontier; bursting with originality, raw soul and vast opportunity. Welcome to the ultimate place to explore, live in, invest and develop. Be the first to experience the best and discover the best of everything in Kunene.

FUNCTIONS OF THE GOVERNOR'S OFFICE 
To act as the representative of the central government in Kunene Region;
To investigate and report on any matter relating to the region if the governor has been requested to investigate that matter by the President or the Minister responsible for Urban and Rural Development;
To keep himself/herself informed of all matters relating to Kunene Region and to bring any matter to the attention of the President or the relevant Minister if the governor thinks that it is advisable;
To settle or mediate any dispute or other matter that might arise in Kunene Region, and
To act as a link between the Central Government and the Regional Council, or any Local or Traditional Authority in Kunene Region.