VERY IMPORTANT :  PRESS RELEASE
FALSIFICATION OF OFFICIAL DOCUMENTS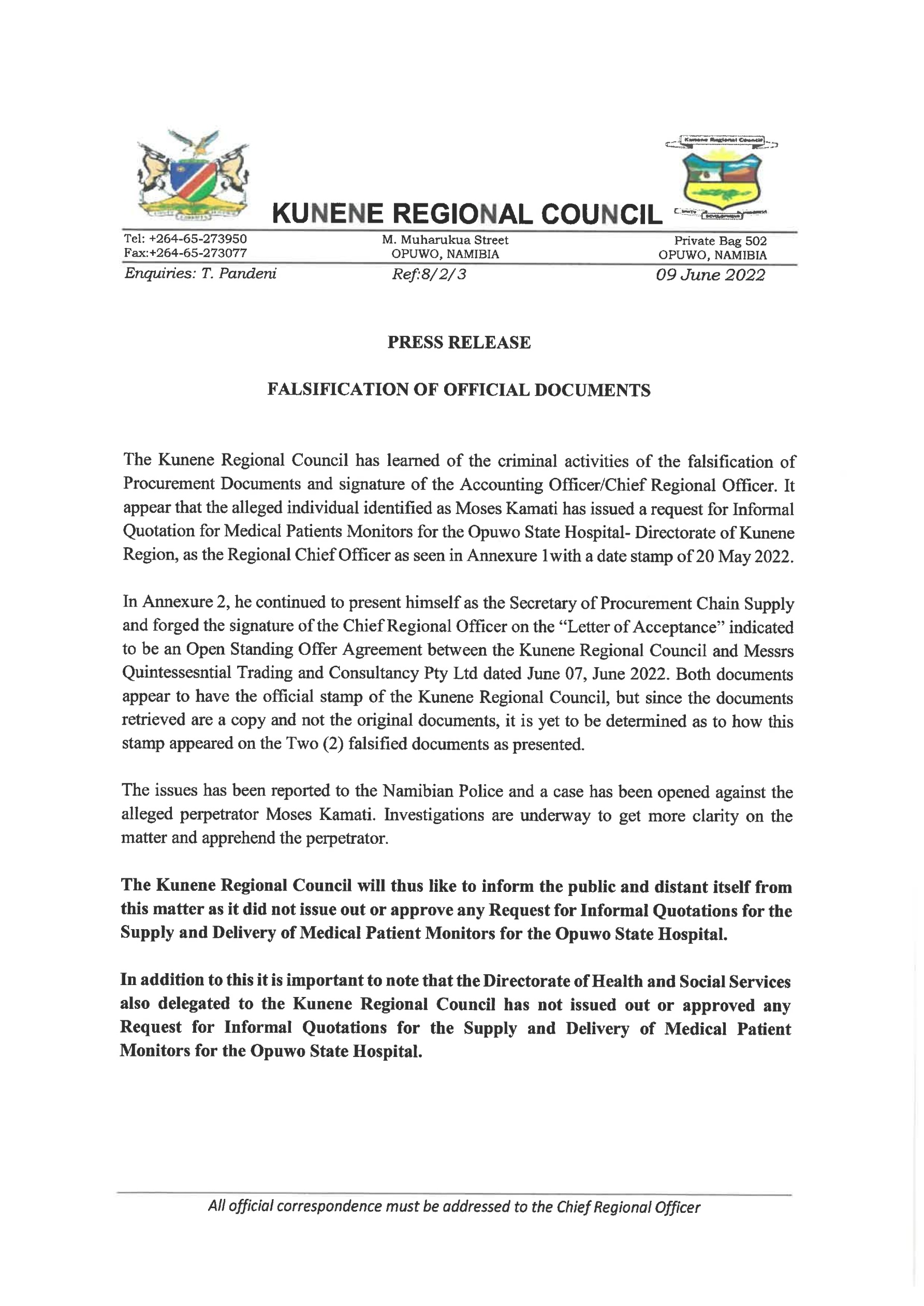 WELCOME TO KUNENE REGIONAL COUNCIL OFFICIAL WEBSITE


KUNENE REGIONAL COUNCIL INDEPENDENT AUDIT COMMITTEE ESTABLISHED
KUNENE REGIONAL COUNCIL INDEPENDENT AUDIT COMMITTEE ESTABLISHED
08/02/2021
The Kunene Regional Council has successfully established its Independent Audit Committee since its existence. The Audit Committee today, 08 February 2021 has assembled for an introductory meeting with Management Cadres to get an overview of the Regional Council's operations in the past years.
The first committee meeting focused on the recommendations made from the Office of the Auditors General in the past years, a report of the 2019/20 financial statement and recommendations on the current 2020/21 financial statement that is yet to be submitted to the Office of the Auditor General. Click to Read More...

6th REGIONAL COUNCIL SWORN INTO LEADERSHIP
KUNENE REGIONAL COUNCIL EMPLOYEES ELECTED AS REGIONAL COUNCILLORS
01/12/2020
The Kunene Regional Council is privileged to have two of its employees be elected as regional councillors in their respective constituencies within the region. The newly elected councillors have been with the Regional Council since 2006.
Hon. Tjimutambo Daniel Kuuoko was employed as the Senior Administrative Officer at the Epupa Constituency office, whilst Hon. Nico Maulius Somaeb was employed as the Control Administrative Officer at the Kamanjab Constituency. Click to Read More...